OET listening practice – OET mini mock test 1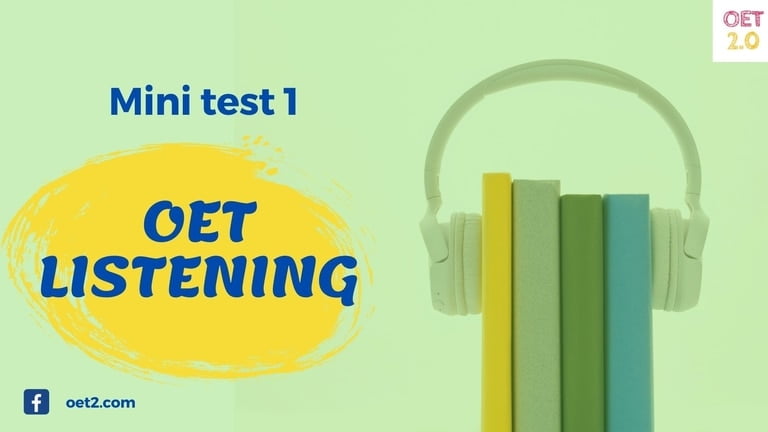 OET listening practice - OET mini mock test
In this OET oet mini mock test listening practice with answers, you will go through 3 part B multiple choice questions from previous OET listening mock tests.
The aim of this mini mock test oet is to enhance your skills in listening subtest and be ready for the real exam.
Try to solve each question while hearing the record.
These types of questions is present in part B of the OET Listening test.
OET 2.0 Listening practice with answers is the same for all professions 
Now, let's start the first OET Listening practice with answers mini mock test free for nurses, doctors and all health professions.
Don't forget to share your result as well as your thoughts about the test module.
More Online OET Practice tests