OET Reading mock test 3 Part B & C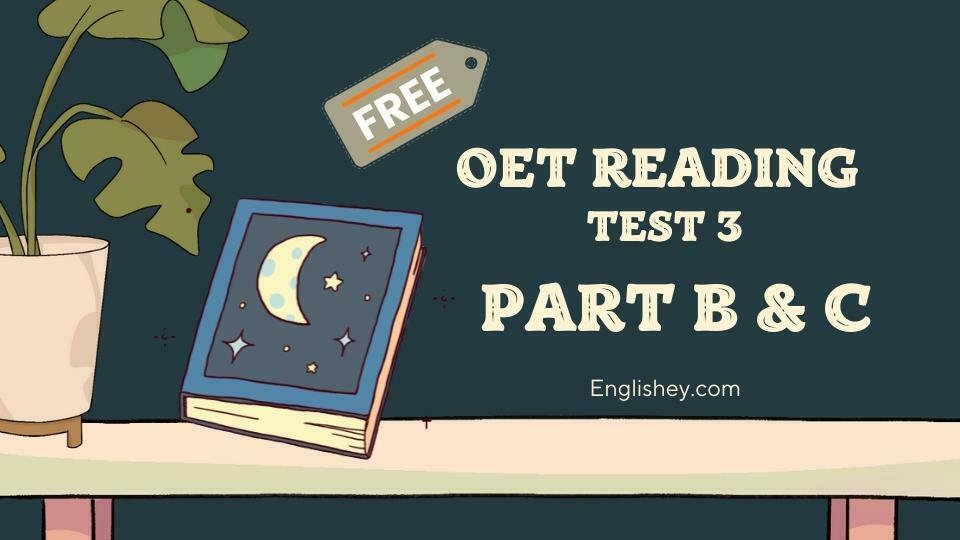 In this free OET reading sample test 3 from englishey.com, you will find Reading part b and c with answers.
You will have 45 minutes to answer 22 questions. You can find the correct answers after finishing the test.
OET READING MOCK TEST 3 – QUESTION PAPER: PARTS B & C
TIME: 45 MINUTES
INSTRUCTIONS TO CANDIDATES
DO NOT open this Question Paper until you are told to do so.
One mark will be granted for each correct answer.
Answer ALL questions. Marks are NOT deducted for incorrect answers.
At the end of the test, hand in this Question Paper.
DO NOT remove OET material from the test room.
Now, start OET Reading test 3 part B and C for doctors, nurses and all professions from englishey.com
Start OET Reading mock test 3 Part B & C