OET Writing sample test 2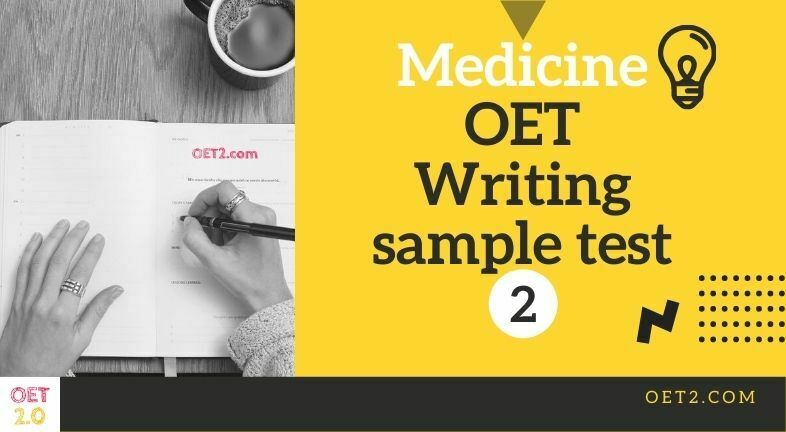 Welcome to a new OET writing sample test 2 for doctors from OET2.com.
You will have 5 minutes to read the letter and 40 minutes to write your answer.
We do not guarantee a free correction of letter, but we will do our best to evaluate it.
Please wait for few seconds after stating the test for the file to be uploaded